Use this link to view the Wendeljr operations manual.
Wendeljr Manual.PDF
Here is some interesting reading. The original Wendel-1 operating manual.
Wendel-1 Manual PDF
Wendel Chronology:
1976: First computer purchase, a COMPAL-80, and 8080 assembly
language classes.
1978: Developed Wendel as a sampling drum machine and audio
sampler. 125kHz/12bit
January 1979: Wendel used on Steely Dan "Gaucho" album
for drums and percussion.
1981: Wendel-II 16bit 8086 version with digital i/o to 3M digital
32 track recorder. Used for drums and percussion and audio sampling on Donald
Fagen's "Nightfly" album. 50kHz/16bit.
1984: Wendeljr, playback only percussion playback unit. 50kHz/16bit
Below is a photo of part of Wendel's converter, a photo of Wendel,
and a couple of screen shots of the Wendel editor that was used to record
and edit the cartridges for Wendeljr in 1984. Wendel was powered by a 3mHz
8085 processor. The programs were written in 8085 assembler. The I/O was analog,
the converters were TRW microwave converters with a Teledyne sample and hold
amplifier. The sounds were sampled at 125kHz/12bit.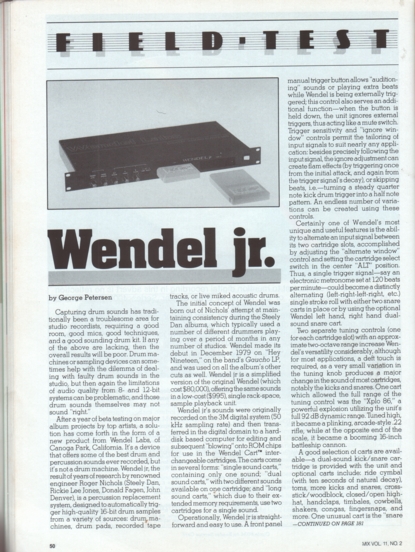 George Peterson Wendeljr Review 1987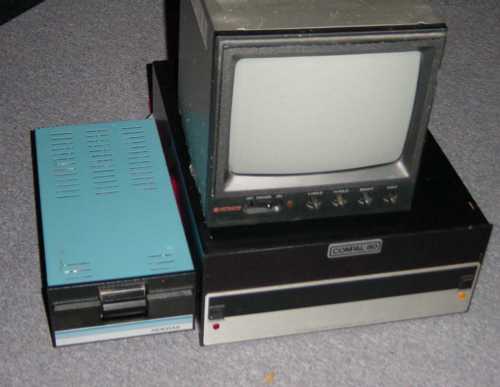 First computer. COMPAL80. 56k memory, 1.8mHz 8080. 315k Micropolis
floppy.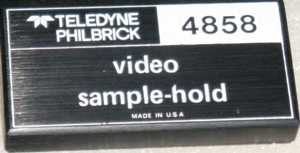 2.5"x5" sample and hold for the 12 bit converter.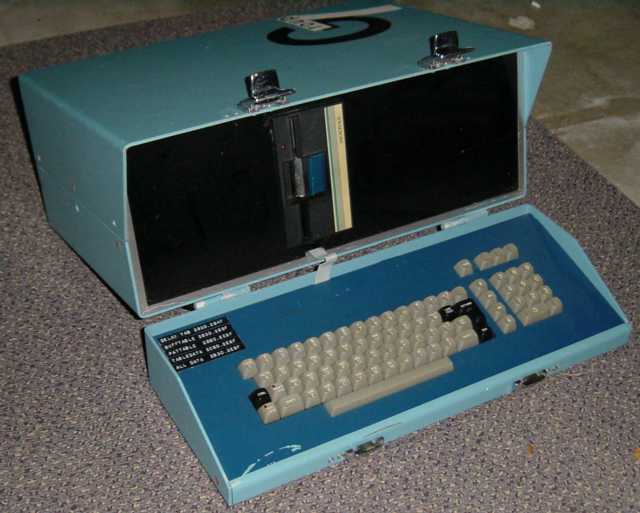 The original Wendel.S-100 card cage to the left of the 5 1/4" floppy
drive, 9" monitor to the right. 1978, the first laptop computer.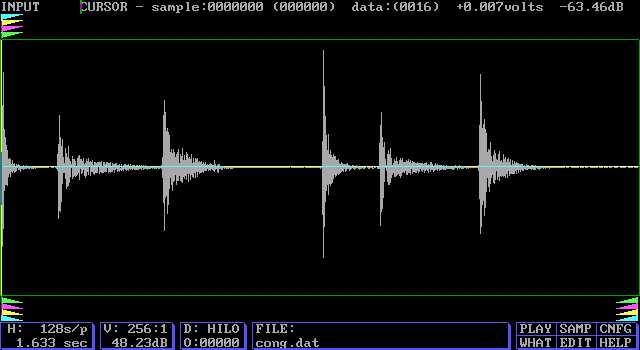 Wendel-3 editing screen 1984. Editing conga for Wendeljr Carts.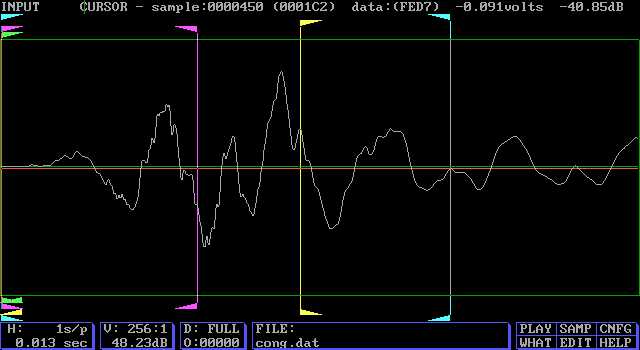 Wendel-3 screen with edit markers 1984