Welcome to Roger Nichols' Official Website!
Roger's family is currently in production on a feature length documentary about Roger's life. If you are interested in getting involved with or investing in the production, please email: info [at] rogernichols.com

With eight GRAMMY Awards, including a Lifetime Achievement Award for technical excellence, Roger "The Immortal" Nichols (1944 2011), worked over four decades in the recording industry. A recognized expert in the field of audio digital recording, Nichols' client list reads like a Who's Who of recording artists: Steely Dan, John Denver, Roseanne Cash, Rickie Lee Jones, Toto, Diana Ross, Frank Sinatra, and many more.
Renowned for inventing recording studio technology, Nichols life is a reflection of his personal philosophy:
Strive for perfection in everything you do and you will never have any regrets.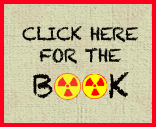 This site is managed and updated by Roger's Family. He had unfinished plans – we aim to help him finish.